About Us
The company commenced operations on June 1996 and has successfully continued to grow until the present. The company specializing the Heating, Ventilation, Air Conditioning and Refrigeration field (HVACR), within the mechanical discipline of the construction industry, as well as provider of process equipment and accessories for the Pharmaceutical and Bio-Pharm industries and Power Business. The scope of our operation, as the name implies, is technical, industrial, sales. We are exclusive representatives of a wide range of related equipment, accessories and systems including specialized and custom-made products. We promote our products and services in Puerto Rico and throughout the rest of the Caribbean, Central, and some areas in Latin America.
We address both commercial and industrial applications, i.e. Pharmaceuticals, Power Plants and other manufacturing facilities, hotels, hospitals, office buildings, airports, etc. Our products and services are sold to both mechanical contractors as well as end users. The offices are located in a very convenient and attractive area in the San Juan metropolitan area.
Mission
The company is dedicated to providing mechanical contractors and end users with the best products and services available to satisfy their needs in the HVACR and Manufacturing Process Equipment fields. This can only be achieved if we are constantly providing them with our unquestionable commitment to honesty, reliability, excellence in customer service and the maintaining of extraordinary technical capabilities.
Staff
Eduardo Varón, President & General Manager – Holds a Bachelor Degree in Science in Industrial Engineering (BSIE) from University Xaveriana, Cali, Colombia (1990). From 1991 to 1995 worked for Strong International, Inc., HVACR specialists located in Miami who did no domestic sales, only exports to the Caribbean, Central and South America. Within this period, Mr. Varón had the opportunity to receive extensive on-the-job training (as well as dedicated) in areas such as load estimating, duct design, piping design, equipment selection, troubleshooting, application engineering, heat recovery enthalpy wheels, desuperheaters, control valves selection and application, DDC controls, fume hoods controls, mini splits sales, installation and troubleshooting, management, and finance. During this period, he was promoted to various positions, starting as a Sales Engineer Trainee and finished as partner (and president) of the Puerto Rico Operation. He started TECHNICAL INDUSTRIAL SALES in June 1996.
Important honors & awards accomplished by Mr. Varón are:
President of ASHRAE PR Chapter 2001-2002 & 2002-2003
Caribbean Business Forty Under Forty 2001
Ernst & Young nominated Entrepreneur of the Year 2002
United Who's Who 2003-2004
Office Personnel
Mrs. Lindy Crews – Office manager
Ms. Sonia I. Rivas – Inside Sales & Marketing
Mrs. Ana Belis Chireno – Traffic & Customer Service
Certifications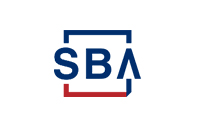 US Small Business Administration- P0909345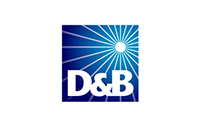 D&B – 933090730